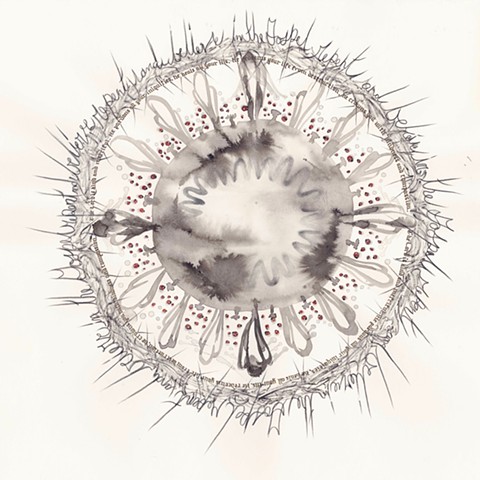 May the Crown of Christ surround all suffering
and may you receive the One who wears it for you.
Amen.
The Lord is kind and merciful.
He pardons all your iniquities, he heals all your ills.
He redeems you're life from destruction,
he crowns you with kindness and compassion.
Psalm 103: 3-4
Crowned in the Time of COVID-19, graphite and gouache on paper, 2020.